Semester I
ON PERMANENCE

Session 05
09.05.2018
Location: ETH Zurich, Zurich, CH


TEXT A
Aureli, Pier Vittorio
2011
Architecture for Barbarians
AA Files 63
London, United Kingdom
The Architectural Association

TEXT B
Aureli, Pier Vittorio
2011
The Possibility of an Absolute Architecture
Cambridge, Massachusetts
United States, The MIT Press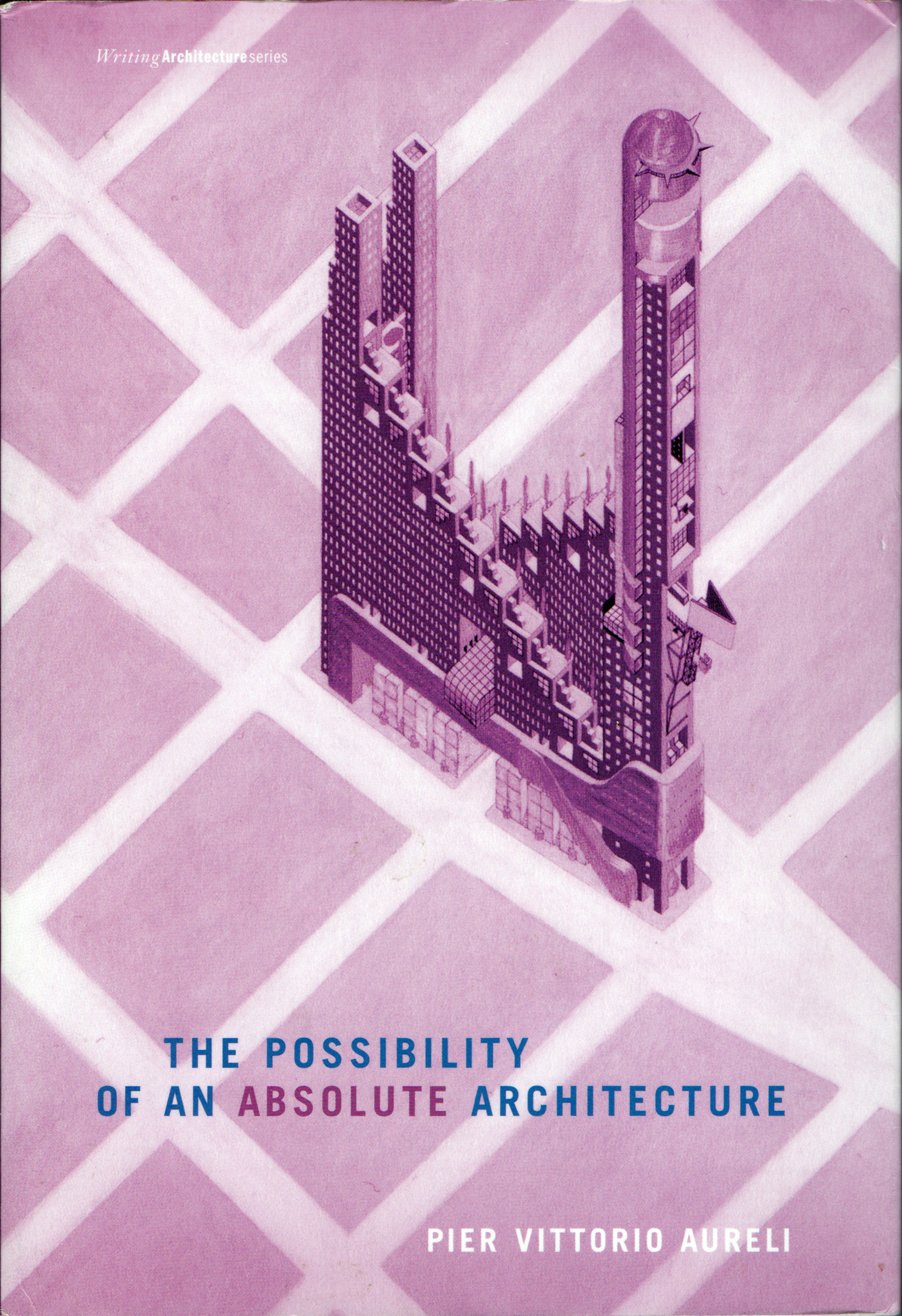 "The term "generic" comes from the Greek word "genos", meaning race, kind, or species and from the verb generating or producing. It refers to an undifferentiated common quality that appears prior to that of the individual. Generic is thus both what is common and what is coming into being". The idea of reiteration embedded in the concept of "generic" precisely addresses the topic of permanence. The project of Hilberseimer introjected the values of its epoch and led to envision of a new kind of man. Once again, we find an old cultural tradition unfolding into something unprecedented.

In The Possibility of an Absolute Architecture, Pier Vittorio Aureli proposes that a sharpened formal consciousness in architecture is a precondition for political, cultural, and social engagement with the city. Aureli uses the term "absolute" not in the conventional sense of "pure", but to denote something that is resolutely itself after being separated from its other. In the pursuit of the possibility of an absolute architecture, the other is the space of the city, its extensive organization, and its government. Politics is agonism through separation and confrontation; the very condition of architectural form is to separate and be separated. Through its act of separation and being separated, architecture reveals at once the essence of the city and the essence of itself as political form: the city as the composition of (separate) parts.


Pier Vittorio Aureli is an architect and educator. Aureli teaches at the Architectural Association where he is Director of studies in the Ph.D. program, lecturer in the History and Theory program and Unit Master in the diploma school. He is the author of several books, including The Project of Autonomy: Politics and Architecture Within and Against Capitalism (2008), The Possibility of an Absolute Architecture (2011), and Ritual and Walls: The Architecture of Sacred Space (2016, with Maria Shéhérazade Giudici), The Room of One's Own (2017, with Dogma) and Loveless: Minimum Dwelling and its Discontents (2019, with Dogma).
Together with Martino Tattara, he is the co-founder of Dogma, an architecture firm based in Brussels.
Aureli
PierVittorioAureli
2011
ArchitectureforBarbarians
Architecture
AA
AAFiles
London
UK
ArchitecturalAssociation
Generic
Genos
Hilberseimer
MartinoTattara
Tattara
Dogma
Brussels
PossibilityofanAbsoluteArchitecture
Possibility
AbsoluteArchitecture
Absolute
Cambridge
Massachusetts
United States
MITPress
City
Composition
Parts