Semester I
ON REVOLUTION

Session 07 - 08
05.12.2018 - 30.01.19
Location: Lochergut, Zurich, CH


Tafuri, Manfredo
1980
Theories and History of Architecture
London, United Kingdom
Granada Publishing Limited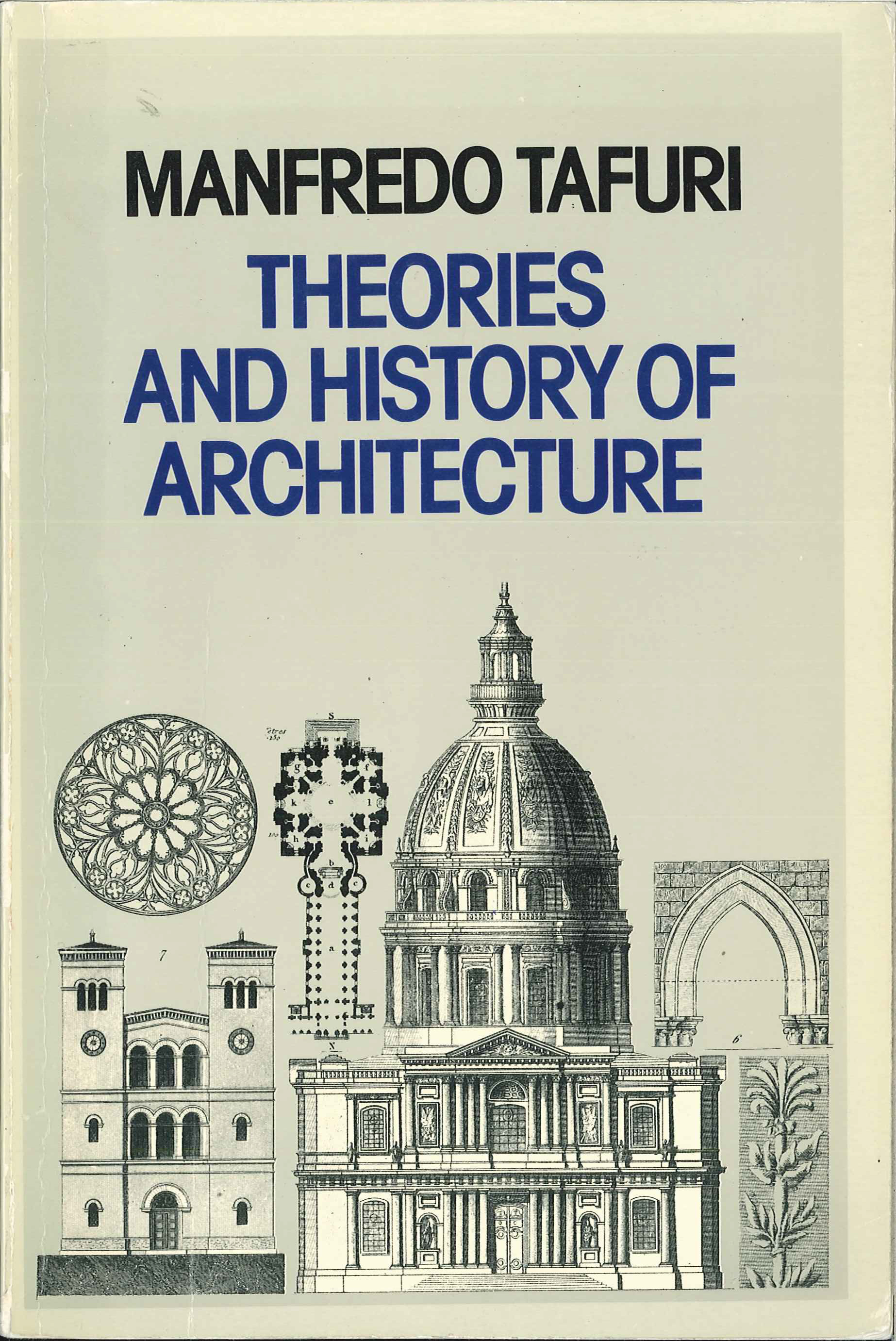 The problem of assessing contemporary architecture historically comes from its initial choice: presenting itself as a radically anti-historical phenomenon".
In this essay, Tafuri describes the Eclipse of History as the very essence of the "Modern" since the very beginning. He identifies in Leon Battista Alberti and Filippo Brunelleschi two fundamentally different paradigms of this dynamic, encompassing, as such, architectural history until now.
On the one hand, we find the philological approach, the precise reconstruction of the grammar of the classic and a negotiation with the past ages of Alberti.
On the other, the opportunistic deployment of the classical language aimed to formulate a new architecture, based on a high degree of rational "objectuality", counteracts the medieval city with a brand new Ethos. In both cases, the figure of revolution appears and reveals its paradoxical meaning.

Manfredo Tafuri (Rome, 4 November 1935 – Venice, 23 February 1994), was an Italian architect, historian, theoretician, critic, and academic. He was described by one commentator as the world's most important architectural historian of the second half of the 20th century. He is noted for his pointed critiques of the partisan "operative criticism" of previous architectural historians and critics like Bruno Zevi and Sigfried Giedion and for challenging the idea that the Renaissance was a "golden age", as it had been characterized in the work of earlier authorities like Heinrich Wölfflin and Rudolf Wittkower.


Tafuri
ManfredoManfredo
1980
Theories
History
Architecture
TheoriesandHistoryofArchitecture
London
UK
GranadaPublishing
EclipseofHistory
Eclipse
Modern
LeonBattistaAlberti
Alberti
FilippoBrunelleschi
Brunelleschi
Classic
Language
Classicallanguage
Objectuality
Medievalcity
Partisan
Operativecriticism
Criticism
Renaissance