Semester II
ON REVOLUTION

Session 13
25.09.2020
Location: Lochergut, Zurich, CH


TEXT A
Foucault, Michel
1983
Self Writing
Editorial
Ethics: Subjectivity and Truth
pp. 207 - 222:
TEXT B
Peter Serenyi
1967

Le Corbusier, Fourier, and the Monastery of Ema
Article
The Art Bulletin, Vol. 49, No. 4 (Dec., 1967), pp. 277-286
https://doi.org/10.2307/3048487
Monastery of Ema
Michel Foucault tells about a form of self writing called the hupomnemata in an essay titled Self Writing in his book Ethics: Subjectivity and Truth. In its simplest definition, the hupomnemata is a notebook, or journal of sorts for the Ancient Greeks. However, unlike the intimate, confessional journals later found in Christian literature, the hupomnemata does not intend "to pursue the unspeakable, nor to reveal the hidden, nor to say the unsaid, but on the contrary to capture the already said, to collect what one has managed to hear or read, and for a purpose that is nothing less than the shaping of the self" (Ethics 210-211). source
About the Author
Michel Foucault was a French philosopher, historian of ideas, writer, political activist, and literary critic.
Peter Serenyi graduated with History from Yale University and later a dissertation with the subject of the Swiss Architect Le Corbusier.
Editorial of "Architectural Histories" issue.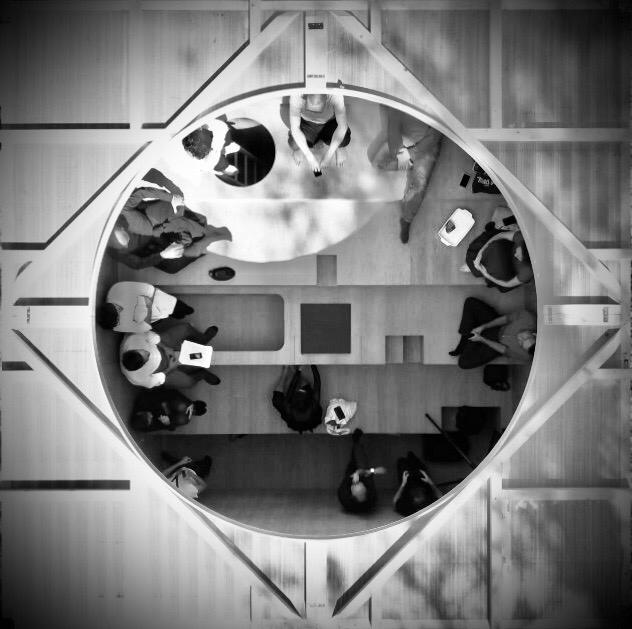 picture by Ibai Rigby