Semester II
ON REVOLUTION

Session 13
25.09.2020
Location: Lochergut, Zurich, CH


TEXT A
Text Synopsis

In a recent conference session, a young scholar declared that she was looking at her subject matter — the architecture of the New York Five, if I remember correctly — not merely as style, but rather as a complex nexus of cultural and material conditions. The audience nodded knowingly. To 21st century architects and architectural historians, style, it seems, stands for superficiality, formalism, and obsolete periodization; a grand narrative past its sell-by date.


If modernist architects drove style out of architectural practice, historians followed suit, chasing it out of the history books. Few self-respecting architectural historians use style as their ordering principle any more. Instead, we write histories of types, materials, mediations, constructions, uses — anything to avoid the s-word. In a recent debate on how a new general history of Norwegian architecture might be structured, the organizers stated that their foremost ambition was to get away from the art historians' 'style-histories' in order to give a truer account of architectural structures and processes. The ambition is in no way unique. Even though the matrix of epochs and styles survives in some architectural history survey courses, students are soon taught to distrust it. If style plays any role at all in contemporary education, it is as a kind of scaffold: an unsightly structure to be dismantled as soon as possible. Style, as Georg Kubler forcefully stated, is 'a word to avoid' (1979: 163).

Author:
Mari Hvattum
Editorial of "Architectural Histories" issue.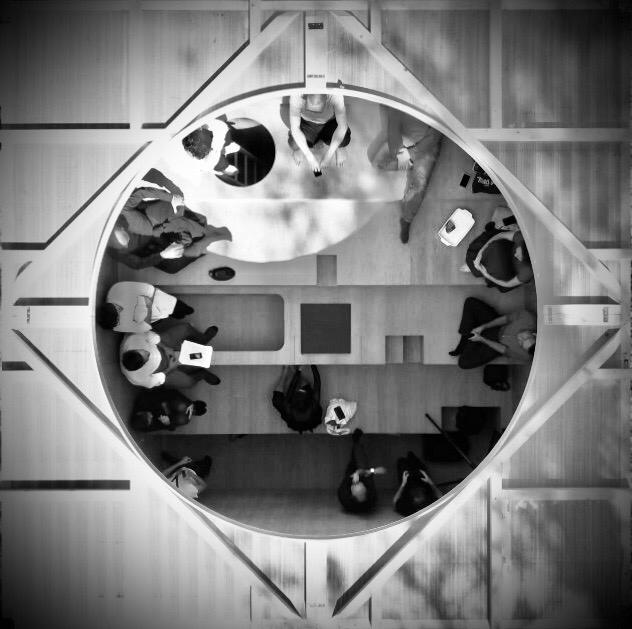 picture by Ibai Rigby
TEXT B
Text Synopsis

In his manifesto Das Kunstwerk der Zukunft (1850), Richard Wagner characterised the nineteenth century as a time of crisis. Echoing Saint-Simon, he defined this crisis as a discrepancy between the spirit of the age and the actual, historical conditions. Evoking some of the most potent concepts of modern thinking—Zeitgeist, genius, and the Gesamtkunstwerk—Wagner outlined an aesthetic theory by which the artwork (including architecture) simultaneously reflects and shapes its context, serving both as a mirror of its age and an agent of change.
Wagner's seemingly paradoxical notion of art provides an apt introduction to historicist thinking. Obsessed with the idea of correspondence (or the lack of it) between art and its times, nineteenth-century thinkers such as Heinrich Hübsch, Carl Bötticher and Gottfried Semper all responded to the perceived crisis. While Hübsch and Bötticher sought to alleviate the crisis by redefining this correspondence for a modern world, Semper presented a far more radical alternative. Not only did he see the current crisis as inevitable; he welcomed it as a necessary dissolution of an old order, out of which a new architecture could emerge. He thus anticipated modernists, such as Sigfried Giedion, for whom historicism was a necessary melt-down; an apocalypse, preparing for the advent of modernism. In this essay, I propose that crisis and style are intrinsically linked in modern thinking. To look closely at this coupling may throw new light not only on historicism but also on the noticeable unease with which the notion of style is treated in contemporary architectural history.
Author:
Mari Hvattum
About the Author
Mari Hvattum Dip Arch MPhil PhD, Professor in architectural history at Oslo School of Architecture and Design.